Diamond Microdermabrasion with LED light therapy for improved collagen and elastin production. All Diamond Microdermabrasion treatments include skin analysis, cleansing, extraction (if applicable), masque, and an application of a calming and reparative product which includes sun protection. Also includes hand treatment with collagen masque.
Single Session $100 for 75 minutes
Packages available
Chemical Peels
VI Peel
Your Peel For Anti-Aging Skin
The aging process can cause your skin to become lax, pigmented and rough. Sun exposure and environmental assault just adds to the problem. Aging is inevitable but the VI Peel can make a difference in as little as 7 days. More than 10 years of experience with satisfied patients across the world
Specifically formulated to rejuvenate aging skin and help prevent future damage.
Soften fine lines and wrinkles
Restore a more even skin tone
Smooths away rough skin texture
A simple, pain-free procedure
A proven treatment protocol that works synergistically with specific VI Derm products to enhance and extend your results
From $300 please contact Violeta for more information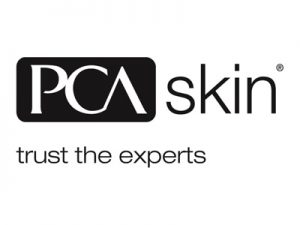 PCA Peels
Professionally applied peel solutions exfoliate dead skin cells and help healthy skin cells rise to the surface. These treatments allow deeper layers of fresh and untouched skin to be revealed. The result of monthly treatments can even skin tone, clear acne, improve the appearance of aging skin and make dull complexions glow.

Peels are safe for all skin types, and PCA Certified Professionals are trained to identify what treatment combination is safe for each person's skin in order for patients to reap the greatest benefits. Professional peels are increasingly effective with pre- and post-treatment care, balancing your skin before the peel and nurturing it after the treatment.

PCA peels start at $200.

Mini-Spa Treatments and Add-On Services

Reflexology with aromatherapy $35
Scalp Massage with aromatherapy $15
Hot Stone Massage with aromatherapy $100
Anti-Cellulite Massage $50
15 Minute Head, Neck, and Shoulder Massage $30
Mini-Microdermabrasion $30
Collagen Masque $15
Pumpkin Peel $25
Eye Renewal Masque $15
Paraffin Masque $15
Ampoule Enhancers from $15
Mini Facial $50